History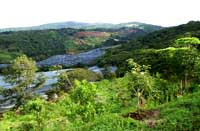 Over time we have succeeded in the development of ferns and foliages that maintains a high quality level  year round.
This main factor has permitted us generate and continue commercial relationships with our customers for more than 20 years.
Grupo Telón owns several farms country-wide and now employs over 400 people. Learn more about our Social Commitment >
Geographical Location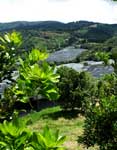 One of our Farms includes a Forrest that is part of a protected biological corridor that extends all the way to the Poás Volcano. Learn more about our Environmental Protection Policies >
The strategic location of our Farms offers a series of climatic and geographic factors that allow us to obtain the best conditions for the production of high quality foliage. Conditions such as recommended altitude, organic and deep soils, high humidity, leveled topography and natural water fountains for irrigation.