A great working team.
Our quality commitment is not only reflected in our products but it is also
extended to our employees.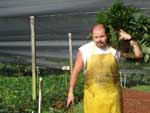 At Grupo Telón, we have developed several projects to better our social and working environments including an Employees Health Committee.
Since the creation of this Committee, we have accomplished a reduction on worker's accidents by more than 75%.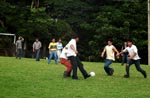 We also have an Employees Association, which was created to expedite money loans and credits as well as meal services and social activities to all our workers.
Grupo Telón also provides transportation services to and from their homes to our installations and commits to Community Development Programs.